Featured Savings
With savings this good, there is no excuse to not get started!
10% Discount for New Customers
5% Discount per Referral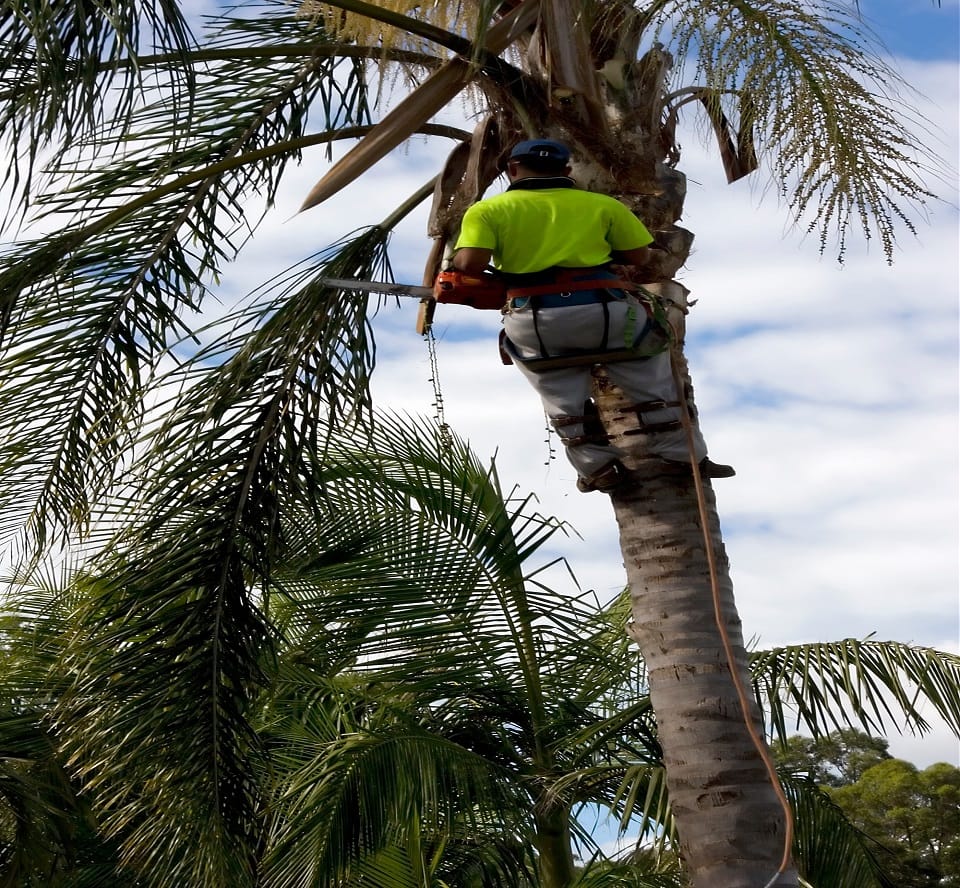 Palm Tree Removal Service for Any Landscape or Home
Surrounding your home with palm trees increases your curb appeal. However, for some, there are more important things to worry about than aesthetics. If your palm trees are overwhelmed by pests, then call us for a professional palm tree removal service. We offer palm tree removal service for any home or landscape. It's common for critters to make a home in your palm trees. It's also common for your palm trees to develop infections and pose extreme hazards during hurricanes or wildfires. If you're experiencing these types of circumstances or fears, then our palm tree removal company will safely remove any unwanted or diseased tree to keep your home and family safe.
When the Moment Calls for a Palm Tree Removal Service
Removing palm trees that are sick, diseased, infected or unwanted requires an experienced professional to ensure a safe and fast procedure. Customers have relied on our professional palm tree removal service for years for a wide range of reasons. If you're seeking a palm tree removal service, then you're likely experiencing the following:
Palm Tree Infections

Fire Hazards

Diseased Palm Trees

A Dying Palm Tree

Palm Tree Pest Infestation

Personal Choice
Father & Son Tree Service vows to deliver a safe and professional palm tree removal, helping you worry less about accidents or damage to your property. With a call to our palm tree removal professionals in Los Angeles, we'll report to your place on time to assess the situation. Protect your California property from any hazards that your palm trees can bring. Let's talk today about how we can remove any unhealthy palm trees that pose a risk to mankind or your property.
Trim or Remove Trees and Shrubs
I hired Father and Son Tree Service to trim and cut down my large pine trees. They also trim palm trees, oak tree, citrus trees, and flower trees for my home. They do a professional and beautiful job at everything they do.
Nancy Q
Remove a Tree Stump
I have know Melisio the owner of the company since 2017. He has done numerous landscaping jobs for me. Hardworking and dedicated person who is trustworthy and you donâ t feel like heâ s trying to swindle you. I highly recommend him for ALL YOUR TREE REMOVAL AND LANDSCAPING JOBS.
Caroline S