Featured Savings
With savings this good, there is no excuse to not get started!
10% Discount for New Customers
5% Discount per Referral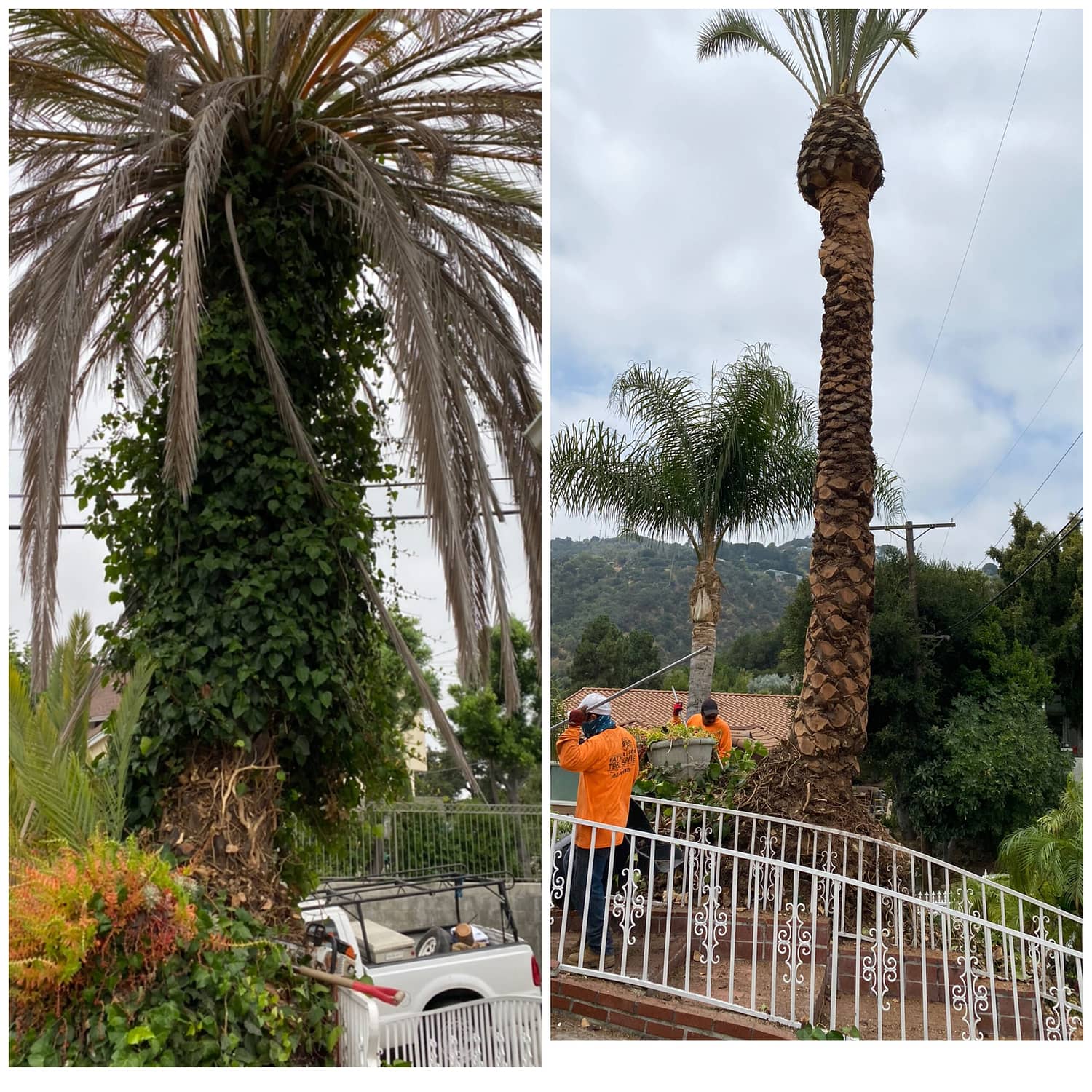 Landscapers to Choose for Slope Cleanups
If your home is situated on a hillside, then overgrown vegetation along your slopes may be a major concern. This makes it difficult for you to explore the endless possibilities of landscaping. To clear out any debris or vegetation, call our landscapers for professional slope cleanups. If you have a landscaping project on hand but have a dense slope that stands in the way of your project, turn to Father & Son Tree Service. We also provide commercial slope cleanups, as well!
Do You Need Slope Cleanup?
Why should you invest in slope cleanup in Los Angeles? Overgrown shrubbery is not only unsightly but yields numerous issues. See whether you can relate to the following:
Constant overgrown weeds

Pest infestation

Attraction of wildlife

Fire hazards in hot and drier climates

Risk of property damage
Father & Son Tree Service offers a professional slope maintenance plan that clears unkempt slopes that you could otherwise use as a landscaping opportunity. If your overgrown vegetation has drawn vermin, rats or other wildlife, our slope cleanup professional in California will respond to your needs immediately — especially if a slope is more susceptible to fire hazards. For our slope improvement solutions, call Father & Son Tree Service.
Trim or Remove Trees and Shrubs
I hired Father and Son Tree Service to trim and cut down my large pine trees. They also trim palm trees, oak tree, citrus trees, and flower trees for my home. They do a professional and beautiful job at everything they do.
Nancy Q
Remove a Tree Stump
I have know Melisio the owner of the company since 2017. He has done numerous landscaping jobs for me. Hardworking and dedicated person who is trustworthy and you donâ t feel like heâ s trying to swindle you. I highly recommend him for ALL YOUR TREE REMOVAL AND LANDSCAPING JOBS.
Caroline S