Featured Savings
With savings this good, there is no excuse to not get started!
10% Discount for New Customers
5% Discount per Referral
Rapid Tree Removal For You And Your Family
Trees are a beautiful addition to any property, but what happens when they become hazardous? Due to dead limbs, high wind, or simple tree placement, what was once a thing of beauty can quickly become a threat to your home, cars, and property. Luckily, Father & Son Tree Service is here to help. Our team specializes in tree removal, as well as offering tree planting, tree transplanting, stump removal, and more.
Our team will help you determine whether or not tree removal is justified, and complete the job if so. We work quickly and efficiently, restoring your property to a state of safety as quickly as possible. For jobs big or small, you can count on our team.
How We Evaluate Tree Removal Needs
Some of our clients wonder how, exactly, we evaluate whether a tree needs to be removed. The answer is that it's a multifaceted process that we've honed to a fine science. When assessing a tree for possible removal, we take several details into account, including the following:
The overall health of the tree.
Rotten cavities or wood in the trunk.
Damaged roots.
Mushrooms are growing.
The health of the surrounding trees and/or property.
And more.
We evaluate trees on a case-by-case basis and are happy to work with you to determine which trees on your property can be salvaged and which need to be removed. Ready to learn more? For the best tree removing services near you, contact Father & Son Tree Service. Los Angeles, California's trusted tree removal expert (562) 656-9845.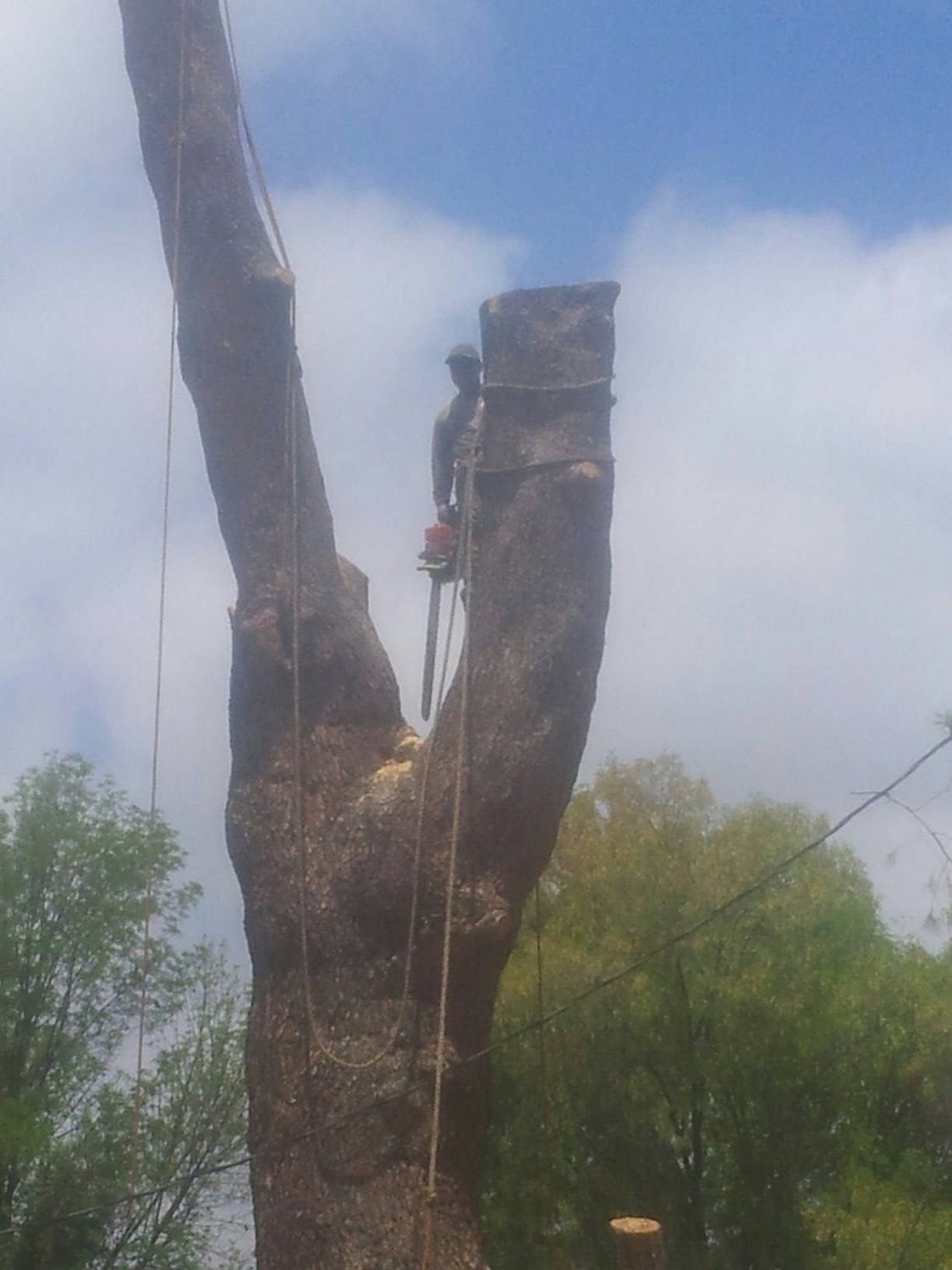 Trim or Remove Trees and Shrubs
I hired Father and Son Tree Service to trim and cut down my large pine trees. They also trim palm trees, oak tree, citrus trees, and flower trees for my home. They do a professional and beautiful job at everything they do.
Nancy Q
Remove a Tree Stump
I have know Melisio the owner of the company since 2017. He has done numerous landscaping jobs for me. Hardworking and dedicated person who is trustworthy and you donâ t feel like heâ s trying to swindle you. I highly recommend him for ALL YOUR TREE REMOVAL AND LANDSCAPING JOBS.
Caroline S