Featured Savings
With savings this good, there is no excuse to not get started!
10% Discount for New Customers
5% Discount per Referral
When Stump Removal Becomes Necessary
Stump removal: it's not something most of us think about daily. Despite that, though, it quickly becomes essential when you need it. Here at Father & Son Tree Service, our team provides comprehensive, professional stump removal services you can count on. After you've invested in tree removal, our team can help you get rid of the stump that's left behind, and rid your property of eyesores. Our services are comprehensive, professional, and fast, so you can get back to enjoying your property quickly.
Stump Removal 101
After tree removal, you might think all the hard work is done. That process, however, often doesn't involve stump removal, which can be a lot more involved. While stump removal isn't always easy, working with a professional team will help you get the services you need quickly and easily. Not sure you need to remove that stump? Here are a few good reasons to do so:
Stumps are ugly. There's no other way to put it: stumps take up valuable space on your property and may decrease the beauty of your landscape.
They take up space. Who wants a stump taking up space in the yard? Getting rid of them frees up your land for you to use it the way you want it.
They can be dangerous. While some stumps are tall enough to be visible, others get camouflaged by grass and become a tripping hazard.
Readly to learn more about your stump removal options? Contact Father & Son Tree Service for fast, professional tree removal and more: (562) 656-9845.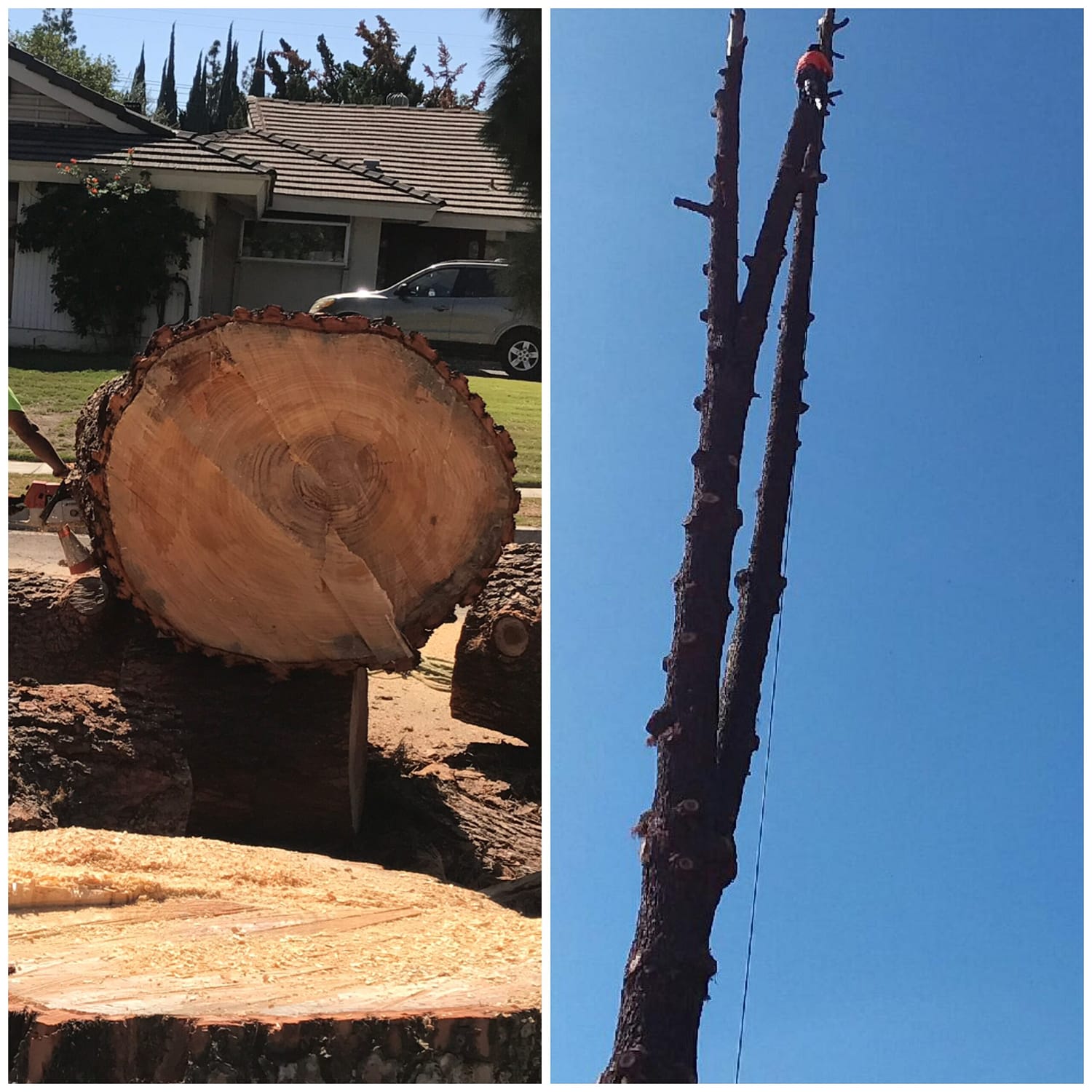 Trim or Remove Trees and Shrubs
I hired Father and Son Tree Service to trim and cut down my large pine trees. They also trim palm trees, oak tree, citrus trees, and flower trees for my home. They do a professional and beautiful job at everything they do.
Nancy Q
Remove a Tree Stump
I have know Melisio the owner of the company since 2017. He has done numerous landscaping jobs for me. Hardworking and dedicated person who is trustworthy and you donâ t feel like heâ s trying to swindle you. I highly recommend him for ALL YOUR TREE REMOVAL AND LANDSCAPING JOBS.
Caroline S